Weekend in Baltimore
&nbsp

My company asked me to go to Baltimore, Maryland in early June, to set up equipment at a tradeshow. The setup went smoothly, and from then on, I was on call, just in case of trouble. Since there wasn't any, I spent the weekend enjoying Baltimore's Inner Harbor District. Here's how it was.

&nbsp

The Baltimore Harbor is a busy and healthy place. Boats are always moving on the water, from little paddleboats to huge tour ships.


Many of the boats have historic value. Several tall ships have been preserved as part of the Living Classrooms educational program; some are warships, and some are sturdy, "blue-collar" fishing boats.
&nbsp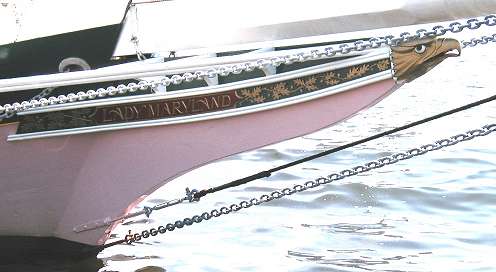 Here are the bow ornaments from two of those working boats.
Called "skipjacks," they were used in the shell-fishing industry until the early 1900's.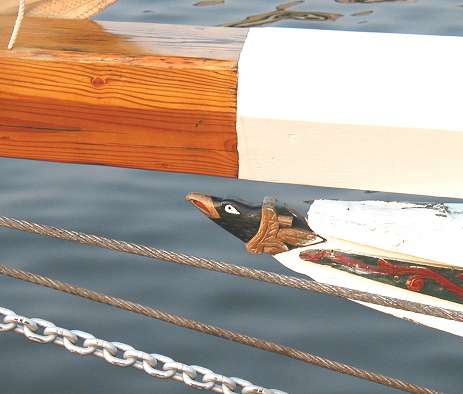 &nbsp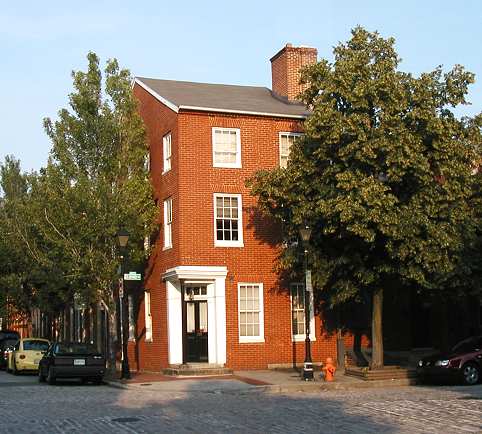 The architecture, in places at least, displays the same appreciation for local history.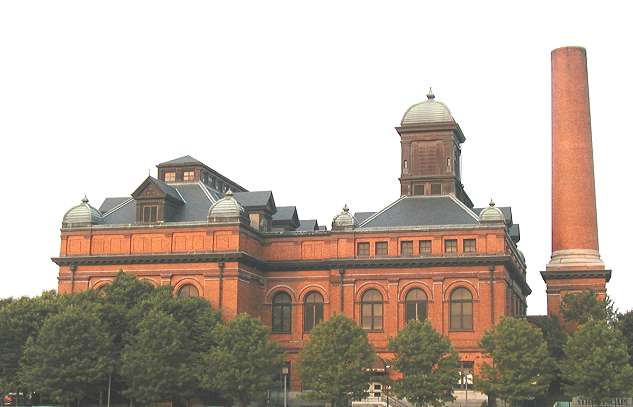 &nbsp

The Inner Harbor is designed for walking.


The streets are narrow and crowded—a confusing maze of one-ways and dead ends. The driving habits tend toward the ugly.


Most people prefer to stroll along the smooth brick pathways beside the water. Pedestrian bridges tie everything together.

&nbsp


If you get tired of walking, you can always take a taxi. These quick little boats are more like busses than taxis; you wait by the sign at the dock, and soon a boat comes by and makes its scheduled stop. You can ride to the next stop, or stay on for awhile, until you're at your destination.

&nbsp

What's there to do on the waterfront? There's expensive shopping and okay restaurants, as in any tourist destination. But unlike San Francisco's Fisherman's Wharf district, many people I saw walking the Inner Harbor were obviously locals. It's fun just being here.


You can walk through the World War 2 submarine Torsk.

The buildings on the right are the Baltimore National Aquarium, a first-rate facility.


The oblique glass pyramid on top houses a tropical rainforest, complete with birds, monkeys, and of course, piranha.

| | |
| --- | --- |
| | This lighthouse was built in the 1800's. |
&nbsp

Away from the busy center of things, you find simple spots of quiet beauty.


And not so beautiful...


Is nowhere safe from urban metal sculpture?
&nbsp

This is a hard-working harbor in a real-world city. People use the harbor to such an extent that stresses are easily visible.
Trash in the harbor is a serious problem. Special skimmer boats cruise constantly, picking up what they can. City workers with nets, for scooping up floating debris, are everywhere.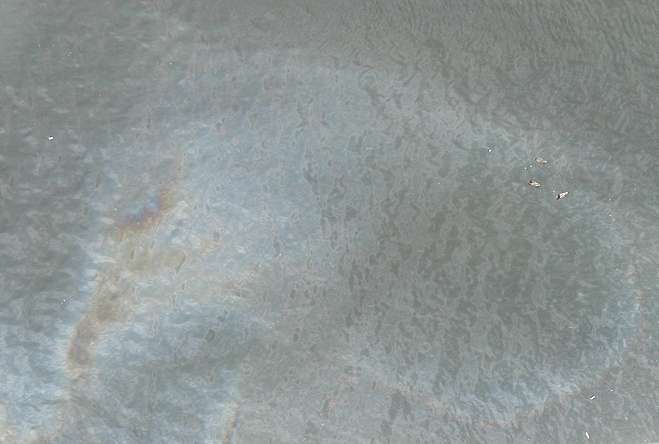 With so many boats running at all hours, spilled oil is inevitable. Above, grazing mallards paddle into an oil slick while still dipping for food.

&nbsp

To be honest, I wasn't enthusiastic at first, when they asked me to go to Baltimore for the weekend. The city isn't exactly well-known for its hospitality or activities.
Even the locals I talked with seemed down on their hometown.
The fact is, I had a lot of fun in Baltimore. On my to-do list for the next trip: get out on the water in one of those tall ships, and hook up with B.I.R.D.S. (The Baltimore International Rhythm and Drumming Society) for their Sunday open drum circle.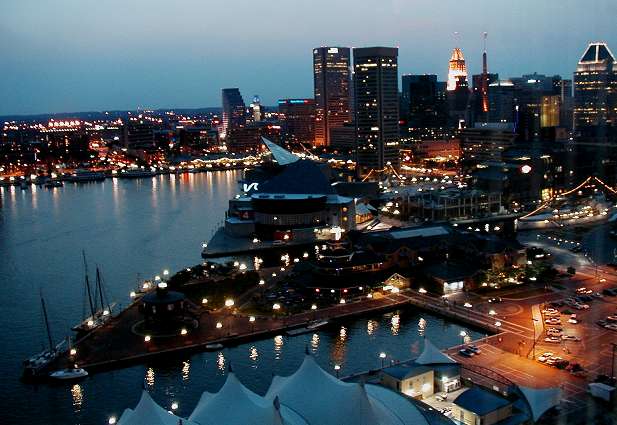 &nbsp