One Week in Dayton Ohio, October 2002
Part 1
&nbsp

My first morning in Dayton, Ohio, I dragged my poor Pacific-Daylight-Time ass out of bed and up to the top-floor hotel restaurant for breakfast.


Honestly, I didn't expect much out of this town. I figured I'd see some nondescript buildings on a billiard-table flat landscape.


I hoped the underachieving landscape would be redeemed by fine Midwestern optimism and plain-spoken hospitality.


The sun rose over the rolling, wooded hills, their valleys tangled in mist. Church steeples rose over historic brick buildings. The morning commute traffic sped lickety-split on the highways.


I was sincerely charmed.

The waitress brought more coffee. I asked, "Is this a typical commute? Does the traffic usually move this well?"

She gazed vacantly out the panoramic windows. "I don't know," she said vaguely. "I guess I never notice." I was surprised. How could anybody be unaware of this great view?

| | |
| --- | --- |
| After breakfast, I put on several layers against the nippy autumn morning, grabbed my camera, and went strolling through the neighborhood. | |
&nbsp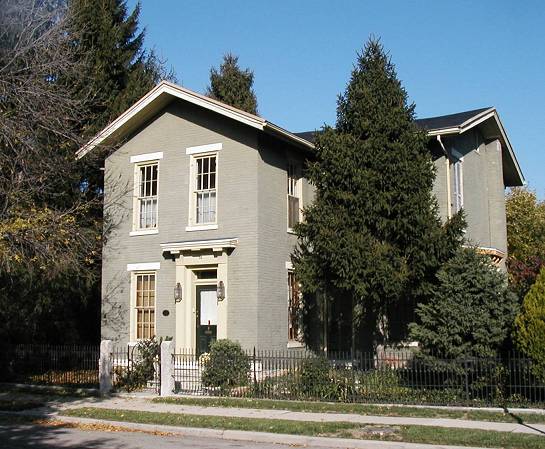 I shuffled through golden leaves on the sidewalks; some houses were decorated for Halloween: an idylic autumn day, but nobody was outside enjoying it except me. Where was everybody?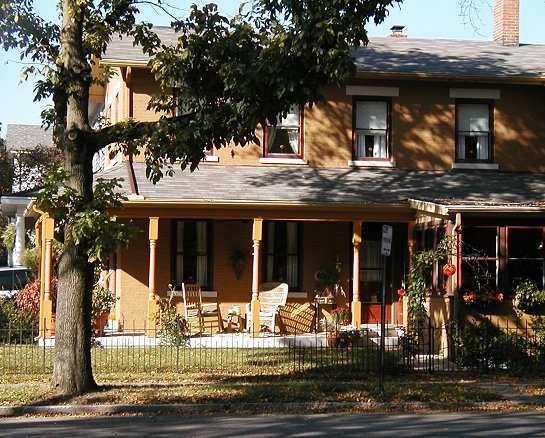 &nbsp

| | | |
| --- | --- | --- |
| | Dayton was once the start of the Oregon Trail, famous in American history as a pathway for "settling" the west. Many of the old warehouses and saloons remain, as do the houses of those who got rich off the settlers. | |
&nbsp

| | |
| --- | --- |
| The freight trains still roll through. | |
&nbsp

| | |
| --- | --- |
| | The industrial side of town still hums, although less than it once did. Many of the factories and warehouses seem vacant and deteriorating. |
&nbsp

On to Part 2
&nbsp
Back to the Galleries Index
&nbsp
© 2002 NuMoon Creations