Page 2
&nbsp

| | |
| --- | --- |
| | I'm guilty of writing too often, "I liked the city because I liked the people." Well, you can relax: not this time. |
&nbsp

| | |
| --- | --- |
| The main pastime in Milan seems to be walking around, looking cool. | |
&nbsp

| | |
| --- | --- |
| | |
| You could pick out the people from out-of-town. They occasionally seemed interested in something other than themselves. | |
&nbsp

When I asked to be seated for dinner at the hotel restaurant, the maitre 'd looked at my shoes, looked me up and down in disgust, and called over the restaurant manager. After a heated discussion, they decided to seat me in the very back.


What a favor they did me!


The meal was mediocre.


(This isn't a picture of the hotel restaurant, I just wanted to tell that story.)

&nbsp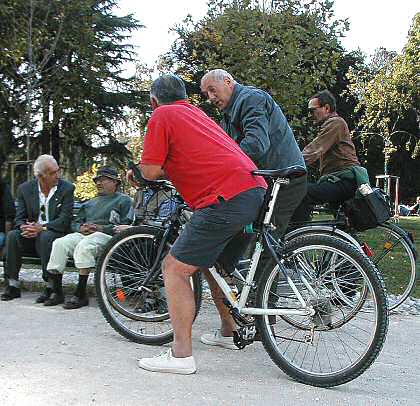 The old-timers hanging out in the park didn't seem so caught up in the fashion fluff, so maybe it's a fairly new development.

&nbsp

| | |
| --- | --- |
| I'll admit, the scooter culture looked fun. | |
&nbsp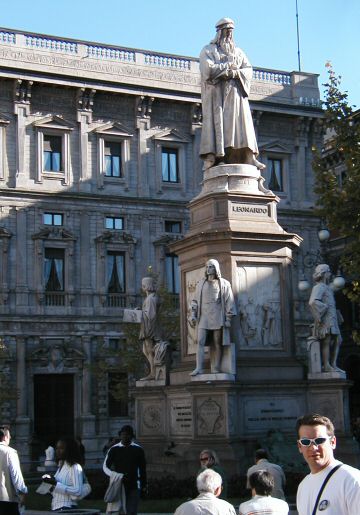 All in all, though, I was glad to be a tourist with a ticket for my return flight locked in the hotel safe.

&nbsp

Back to Milan, Page 1
&nbsp
Back to the Galleries Index
© 2005 NuMoon Creations